Products & Services
HARDWARE:

Servers / Blades

Workstation Desktops

Laptops / Notebooks / Tablets

Printers / All in Ones

Computer Accessories

SERVICES:

Server Installations

Networking & Security

PC Troubleshootings & Repair

Hard Drive Recovery

Onsite IT Services

Level 2 Support

Maitenance Programs

and more..
About Us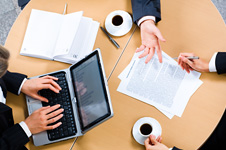 Arzo Computers Inc was established in 1990, in
Southfield, Michigan.
Throughout the years, Arzo has grown nationally and is a renowned company due to its reliable services, trustworthiness, and determined efforts to provide its customer's the best support they deserve. Our clients have grown with us during the years and Arzo has built a solid foundation with all its clients, in turn gaining their trust.
Arzo accommodates itself to accommodate your needs.


Our Values
At Arzo, our clients are considered our friends. We get to know each other, we establish a professional and personal relationship..
Client focused: We are committed to understanding the changing needs of our clients and our business will evolve in accordance with their requirements.
Pride: We are proud of our company and take great pride in a job well done.
Respect for the environment: We care deeply about achieving a sensitive and sustainable balance between the needs of the environment and man.
Dependability: Our clients can depend on us to deliver our promise, every time.
Customer Service

Our strongest selling point is our commitment to our jobs, and our guaranteed response times.
We have a knowledge base built upon 15 years of experience, a great asset in pinpointing problems, finding solutions and streamlining operations.
We have a team of friendly, approachable and highly trained professionals in house, whether you require assistance setting up your emails, or are planning a server room migration, you will find us willing to help and ready to give assistance.
Availability

Arzo has always been there when our clients needed us. By providing same day support and help whether it's small or big problem, Arzo is always there to help you.
When you need a support you can count on, give us a call and witness our support.
We are happy to take on small jobs, long term projects or permanent support contracts.
Our Vision

Is to provide an IT service that has all the feel of employing a dedicated member of staff, but without the high financial cost
Our Commitment
Quite simply, we want to help our clients prosper and achieve their aims through the provision of robust, informed advice and implemented services.